The Boscombe Down Branch of the Royal Aeronautical Society is an active Branch of around 160 members based at MoD Boscombe Down. Formed in 1953, the Branch serves civilian and service personnel based at MoD Boscombe Down and in the surrounding area.  A history of the branch, as written in 1962, can be found
here
and a history of MoD Boscombe Down can be found
here
.
insert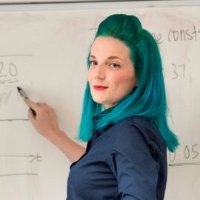 Dr Sophie Robinson MRAeS
– Branch Chairwoman
Sophie joined QinetiQ as a Flight Physics Engineer in 2013 after gaining a Masters' degree and a PhD in Aerospace Engineering from the University of Liverpool. Sophie's research interests include flight dynamics, aircraft handling qualities, and Ship-Air Interface. She spent her time as Flight Physics Engineer working principally on rotary wing platforms such as Wildcat, Merlin, Chinook, and the Puma HC Mk2 and participated in a number of trials, including multiple ship trials with the Wildcat HMA Mk2 and low speed envelope trials with the Puma HC Mk2.
In summer 2016 Sophie joined ETPS as a Rotary Wing Flight Dynamics Tutor, responsible for provision of academic ground school to support ETPS exercises.
Outside of work, Sophie enjoys outdoor swimming and has swum the English Channel for charity in 2012.
insert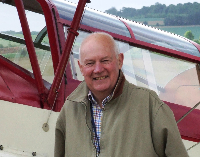 Roger Beazley CBE AFC BA (Hons) FRAeS
 – Branch President
Roger Beazley served in the Royal Air Force for 32 years initially on flying fighter type aircraft. He graduated from the Empire Test Pilots' School (ETPS) in 1973 after which his flying concentrated within flight test and research & development (R&D) activities. His final service appointments included Head of Experimental Flying at the Royal Aerospace Establishment and Director of Flying (R&D) within the UK MoD. On retirement from the Service in 1996 he took the appointment of Aerospace Adviser at the flight test centre MoD Boscombe Down and then Consultant to ETPS; retiring from full time employment in 2008. He remains active in two professional societies and the flying supervision at a number of air display events. He was decorated with the AFC in 1978 and appointed CBE in 1996. In 2003 he was awarded The Master's Commendation from the Guild of Air Pilots and Navigators for his work in supervising the display flying at the Farnborough International Airshow for 12 years and in 2006 was awarded a Master Air Pilot Certificate by the Guild. He is a Fellow of the Royal Aeronautical Society having served on a number of Committees including nine years as a Council Member and Trustee. He is a Fellow of the Society of Experimental Test Pilots (US) and an Honorary Member of the Flight Test Society of Australia.
insert
Geoff Clarkson CEng FRAeS – Branch Vice-Chairman
Coming soon.
insert
James Baseley BEng (Hons) ARAeS
– Honorary Secretary
As well as being Honorary Secretary, James is a flight physics graduate at QinetiQ and has been since September 2015. He studied Aerospace Engineering at the University of the West of England, a course which included a year in industry within the aircraft structures department of GE Aviation, working on the Airbus A350. During his time so far with QinetiQ, James has mainly worked on the Wildcat Helicopter in Ship-Air Integration, Flare Safe Separation trials for the ATLAS (A400M) tactical and strategic airlifter, as well as some time spent on Flare Trajectory Modelling and Simulation. Outside of work he is a keen football and squash player, with a bit of golf thrown in (though only in the summer!). James is also learning to glide through the QinetiQ airmanship scheme and spends his evenings mixing and producing electronic music.
insert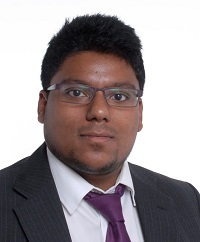 Ayuran Selvathasan MEng (Hons) ARAeS
– Honorary Treasurer
Ayuran joined QinetiQ in October 2016 with a particular interest in Flight Physics. During his time at QinetiQ, Ayuran has been involved in Ship Air integration, Typhoon Weapons integrations and Autonomy and Mission systems. Prior to this he graduated from the University of Bristol with an MEng Honours degree in Aeronautical Engineering. He has also spent a year working at Rolls Royce within their Aeroelasticity department, analysing fan blade aeromechanics of their new demonstrator engine. In his spare time, Ayuran likes to cook and has begun to learn to sing and play the guitar.
insert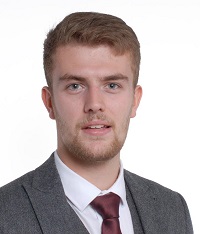 Sam Gibbons MSc BEng (Hons) ARAeS
– Lecture Secretary
Sam is originally from Newport, South Wales. He started the Graduate Development Programme at QinetiQ in October 2016 and has a particular interest in flight physics. It was during his Air Cadet Solo Gliding Scholarship he was inspired to pursue a career in aviation and during university realised he wished to follow an engineering route.
Sam has a BEng (Hons) degree in Aeronautical Engineering from the University of Glamorgan and an MSc degree in Aerospace Engineering from the University of Manchester. He enjoys exploring the outdoors and has recently taken up bouldering and dingy sailing, although the latter, he says, would be more aptly named 'swimming with a boat'.
insert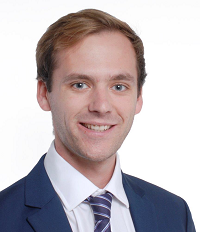 Peter Richards MEng (Hons) ARAeS
– Membership Secretary
Peter is a new member of the Royal Aeronautical Society's Boscombe Down Branch and is currently assisting with the Membership Secretary position. He recently graduated from the University of Bristol with an MEng in Aeronautical Engineering and after a 3-month long gap year started work at QinetiQ in October 2016.
Within QinetiQ he is positioned in the Flight Systems division where his first project is on Typhoon Air to Air Refuelling. At present he is very early on in his Aeronautical career but is looking forward to the challenges he is sure it will throw at him!
In his spare time he is a keen Hockey player and has played for a plethora of teams ranging from School 1st XI to Uni to County. On top of this and predominantly in Hockey's off-season he is an avid Glider having first flown solo before he could drive! At home he enjoys plodding around on the Piano and is reinvigorating his love of the instrument with weekly lessons.
insert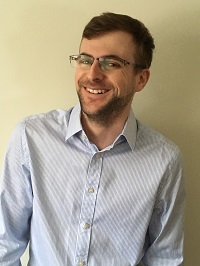 Dr Scott Chappell
– Dstl Liaison
Dr Scott Chappell is an Aero-Systems Control Engineer at Dstl in the Threat Evaluation Group. Winner of the Best Newcomer 2016 in the Platform Systems Division, his primary responsibilities include hardware-in-the-loop investigations, acting as Work Package Technical Lead, and improving employee engagement via the Employee Engagement Champion role. Prior to joining Dstl in 2016, Scott worked at QinetiQ in the Modelling & Simulation team, was a Subject Matter Expert at the Noise Test Facility and worked on simulating SHOL limits for stationary helicopters on the deck of ships. In 2013, he obtained a Doctorate in High-Lift Device Noise Control with DBD Plasma Actuators from the University of Southampton. He also obtained a First Class Honours degree in Aerospace Engineering at the University of Southampton in 2009. His interests include hardware-in-the-loop testing, aerodynamics and leadership. He currently acts as Dstl's Porton Down liaison to the Royal Aeronautical Engineering Society's Boscombe Branch.
insert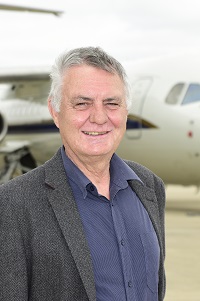 Andrew Cooper
Andrew was born and raised in East Sussex, joining the Royal Navy direct from school in 1967,enjoying travel world wide. He left the Navy in 1975, joining the MOD(PE) Scientific Civil Service at the Royal Aircraft Establishment Bedford as an Aircraft Manager and Flight Trials Officer specialising in the research and development of Airborne Sensors and Electro Optics on behalf of the Royal Signals and Radar Establishment Malvern. Early work on helicopter sensors involved early infra-red detector research, and datalink, terrain warning radar and novel rotor blade radar research and development. Later work involved the installation of a Tornado cockpit and ejector seat into the cabin of a Viscount aircraft to research and develop the Tornado IR Reconnaissance System, and flight trials of that system before delivery to service for Test and Evaluation.
On closure of the research establishments Andrew transferred to Boscombe Down as a Senior Scientific Officer Aircraft Manager with the newly formed Aircraft Fleet Department.This role evolved into Project Management and he was instrumental in the design and production of Smartpod and its derivative Tornado Raptor pod. His experience allowed him to be a key player in the purchase and introduction to service of the QinetiQ Alpha Jet fleet, and managed the design and installation of Martin Baker ejector seats into the Alpha Jet.
Andrew retired from QinetiQ in 2013 and now lives on the edge of the New Forest with his family.
insert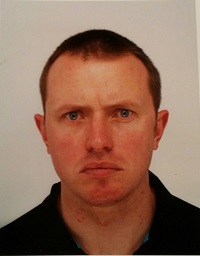 Sqn Ldr George Williams
Sqn Ldr Williams is an experienced helicopter experimental test pilot with 16 years of military aviation experience and he has accumulated 3200 hrs across many different types. Operationally, he flew Merlin HC Mk3/3A in Bosnia, Iraq and Afghanistan before being 2ic of the Merlin Operational Conversion Unit. Following training as a Test Pilot at ETPS in 2012, he was project pilot for Merlin and Puma trials programmes. He now carries out T&E and flying assurance of activities within the RAF's Air Warfare Centre. He is an Upper Freeman of the Honourable Company of Air Pilots and is working towards his CEng with the Aeronautical Society.
insert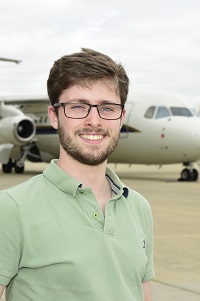 Jon Cameron MMath MSc ARAeS
Jon studied for Masters Degrees in Applied Maths and Aeronautical Engineering at the Universities of St. Andrews and Glasgow respectively before joining QinetiQ in September 2015 as a Graduate Engineer in Flight Physics. He quickly joined the local Royal Aeronautical Society branch as an ordinary member before taking over the role of Hon. Treasurer in April 2016. During his time at QinetiQ he has worked primarily within Rotary Wing Test and Evaluation, and also serves as the Secretary and member of the Project Management team for the Branch's STEM Outreach project, the Boscombe Down Balloon Challenge.
insert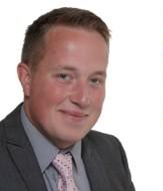 James Innes BEng (Hons) ARAeS
James joined QinetiQ at Boscombe Down in September 2014 following a degree in Aviation Engineering from Brunel University. Since joining the company as a Graduate Flight Physicist, James has been involved in Trial Programmes featuring many of the UK's flying military assets, from the new A400M 'Atlas' to the now experienced campaigner, Tornado GR4, James has been fortunate to have seen right across QinetiQ's business based here at Boscombe Down. James is currently working within ETPS, supporting delivery of the famous course. As the Lecture Secretary for the Branch, James is responsible for the delivery of our Branch's Lecture Programme, and developing the following years' programme. James held the role of Honorary Secretary in the 15/16 Lecture Season. In his down time James is a professional aviation photographer and holds a Private Pilot's Licence (PPL), so combined with his roles within the Branch, James finds it pretty hard to escape aviation, not that he would have it any other way.
insert
Jared Godfrey
Jared has been a member of the RAeS Boscombe Down branch committee for a little over two years. Although not a diehard spotter, he has a keen interest in aviation and general aerospace which started at a young age and is to blame for some of his costly purchases on seemingly useless paraphernalia and gadgets which his wife does not always understand! Jared has a great excitement for aerospace and is passionate about the opportunities that exist both in the industry, but also here within the local branch with the quality of lectures delivered. He encourages all to come and participate in the fine line-up of lectures in store for the next year.